How I leverage my design to exercise in an aligned sustainable way as a mom and an entrepreneur.
Human Design offers so many insights, even in what movements or exercises align with you in a healthy, fun and sustainable way.
With exercising by design I feel more relaxed – at ease, I feel fit – physically and mentally, I feel focused, I feel happier, I am more present with my son and partner (for I'm less 'stuck' in my head) and of course I feel healthy because of it.
I'm a 2/4 emotional projector with 2 non sacral motor centres: the Solar Plexus & the root. The other defined centre I have is the root. All connected with a single definition. 
That means that the energies move between the different centres through the channels in a smooth and easy way.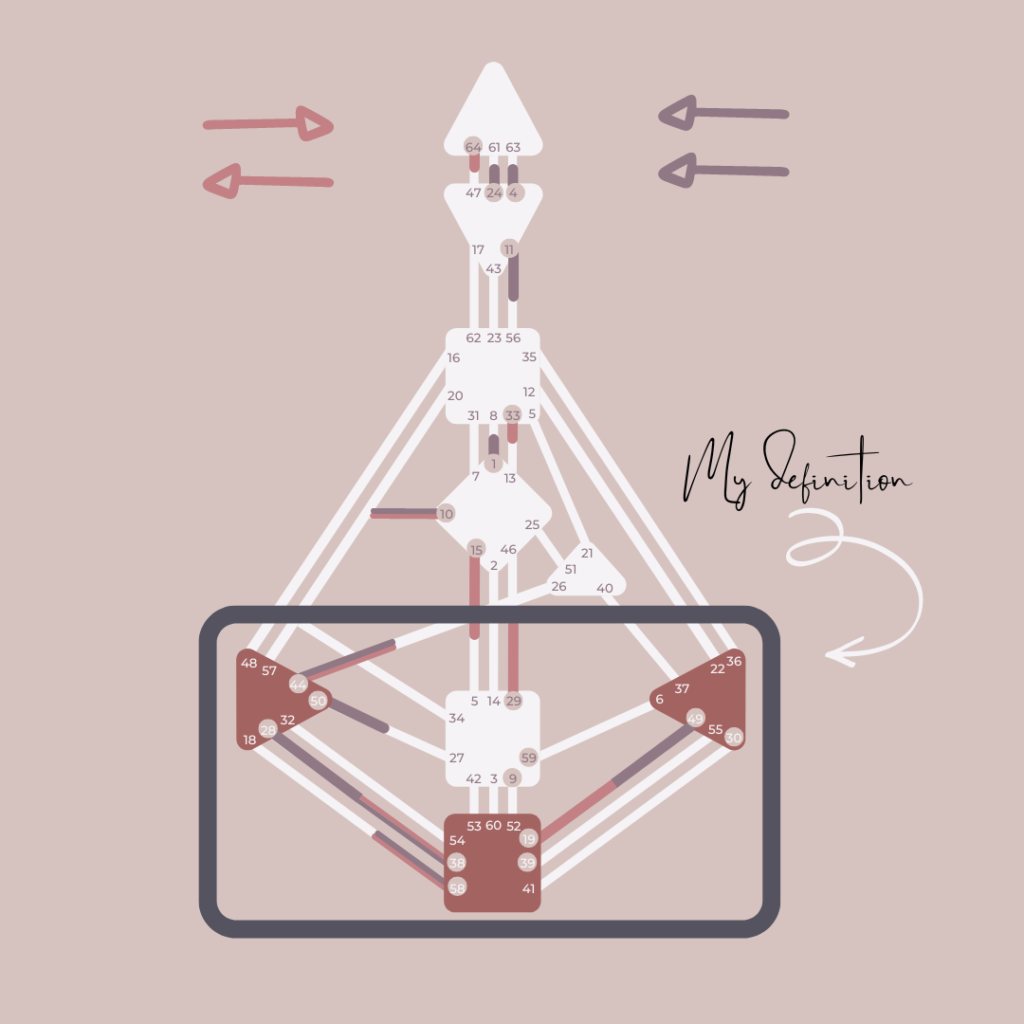 What does exercise by design look like for me?
Another part I look at are the variables. My top left arrow is facing right and the bottom left arrow is facing left. The top left arrow is about digestion. That's not only for digesting food but also about how you digest information and how you go about being consistent. Facing right means that digestion is 'passive' or fluid. The bottom left arrow is about environment. That is facing left which means it's more strategic. 
My defined spleen is always in touch with fear, health & intuition, my solar plexus generates emotional energy and the root generates bodily pressure (adrenaline etc). All that energy has to go somewhere. When it's internalised it can – over time – wreak havoc on the body.
So exercise by design for me means I do well in an activity where I move my body and can actively meditate. Meaning my mind is at rest because I focus fully in what I'm doing, while moving my body.
One of the exercises I often do is weight lifting. I'm moving my body and have to be very aware of what I'm doing, how it feels and if I'm doing it correctly and in a safe way.
Another thing that works great for me is releasing on the elliptical. Because my centres generate energy and pressure, that has to go somewhere. Since the elliptical is not going anywhere, I put up my playlist, close my eyes (sometimes) and can give it my all for a short amount of time, releasing the pressure while actively visualising while doing that.
On the days that I'm more tired I still move but I'll take a walk outside with my son and our dog or I do some yoga.
So how can you leverage exercise by design?
Look at your defined centres – It shows you where you generate your energy
Look at your definition – can the energy move easily throughout the chart
Look at your circuitry – your circuitry hints if you're designed to workout alone or do better in groups
Look at your variables – especially your archetype 
Look at what you like and what feels fun and sustainable for your you
I've also been playing with the time I exercise. When I worked in marketing I always did it in the afternoon after I stopped working to literally work out my frustration 😅. The evening doesn't work for me because exercise wakes me up and that would mean I'd delay my sleep which has disastrous effects. So now I'm playing with exercising in the morning which actually works out great (no pun intended). It makes me feel energised and clear headed. Plus the release of endorphins make me feel really good throughout the day. 
I am more alert, I feel more positive, I feel like I have more time and space, my body temperature is more stable, my nervous system is recalibrating, I make healthier choices throughout the day, and I feel like I'm running the day instead of the day running me.
I feel strength returning in my body
I am increasing my capacity to hold and receive what I want
Exercising by design has a profound effect on my whole well-being.
And it's what I wish for you as well. 
It's incredibly helpfull to know how you are designed to exercise best. 
So the fun thing now is to grab your chart, look at what can work for you and play with it. 
Experiment, just like I did and exercise will not only feel good, it will become your friend and you will love it. 

If you're (relatively) new or playing with Human Design got a while and you want to learn more about reading your own human design chart so you can leverage it, grab a copy of my training. Or if you don't want to figure it out by yourself, book a reading. I'd love to guide you. 
I wholeheartedly wish for you really experiment with your Human Design. Knowing it is one thing but the magic happens when you embody it. 
I wish you TONS of joy and fun while doing it. 
Much love,  Hanneke